Beyond Horse Hulunbuir is currently the only Trail Riding operator in Hulunbuir. We are based in Old Barag Banner , located in the border of Mongolia, China and Russia, just as expressed in our chinese name Bian Cheng Ma Chang [边城马场, translated as Border Town Horse Field].

From here we provide personalized authentic horseback riding arrangements for clients who prefer a more individual riding program, avoiding the mass-market tourist tours.
Jenny Ye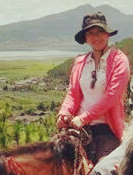 Jenny got her academic degree in Agriculture in Zhejiang University. In her colleague time, she spent 40 days on bicycle exploring and crossing the Mongolian steppe and forests and then she loved this piece of land and its people. After some years working in Shanghai, her passion in the wildness adventure and nomadic culture made her mind to flee from the urban life and settle up her residence in Hulunbuir. Jenny is the founder for Beyond Horse Hulunbuir. During the building up of Beyond Horse Hulunbuir she got precious exotic and interesting stories, which are gathered up in her collection of essays [The Past Prairie (In Chinese: 草原往事)]
Mureehaus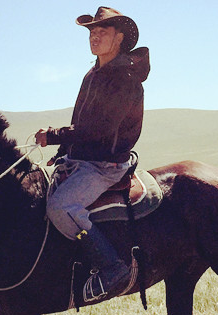 Mureehaus grew up in the herder family and has worked with us since the very beginning when Beyond Horse Tour was founded. He grew up on horseback and is born as an expert at riding. He shares our interest in wildness and conservation. Mureehaus assists with local procurement and wherever needs a hand. Mongolian is his mother tongue, and he is happy to share his story of his people and tradition.
Han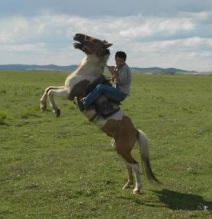 Han is our Horse Riding Instructor. He started his riding training since school summer camps. Under Trained by Mr Tao, the former champion of National Barrel Racing Championship, he became a skillful horse riding instructor.
He with his colleagues ensure that the horses have regular food, water and exercise and are healthy and in good condition. With every guest, Han maks a careful assessment of his current skills and abilities to ensure that he/she has the basic skills to mount and ride horses safely.
Fei Fei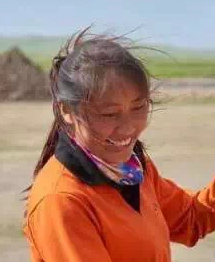 Fei fei is one of our tour guiders. She grew up in western China and worked in Service Industry for many years. She pays attention to details and concern for guests' every need. She enjoys the riding adventures and meeting guests from all over the world.
Buude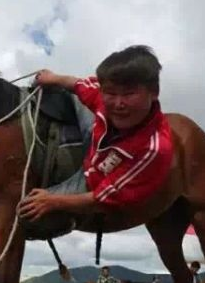 Buude is leader of our wrangler team. Having grown up in a herding family he made good choices in selecting horses and is in charge of purchasing our horses.
Zhecheng LI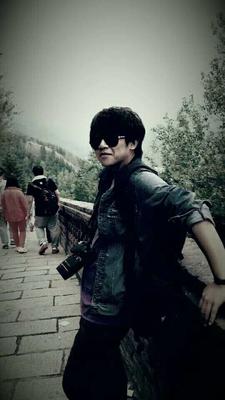 Li is is our explorer and film maker. His work is to explore and document Hulunbuir and nomadic culture.
Li developed his skills as an adventurer and then built his camera skills. He loves being able to explore people and places intimately. So he set this as his work so that he can engage so deeply.
His previous work documented mainly cultural Conservations in western China, such as Yunnan Weishan County, and Huizhou Culture.