Transportation
The fastest way is travelling by flight to Hailar airport. It only takes about 2 hours. There are flights every day departing from Beijing Capital International Airport and arriving at Dongshan Airport. The airport is only 5 km to the city center。
Hailar Dongshan Airport (HLD) in Hailar District has daily flights to Beijing, Hohhot, Shanghai, Shenyang and more. You can check the flight information before your departure.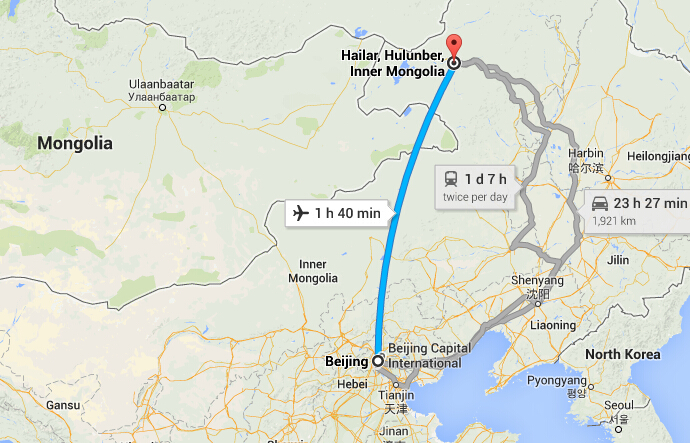 Weather in riding season
The weather is mostly sunny in the day time, with pleasant temprature (15 - 25 degree). It gets cooler in the evenings (may below 10 degree). We recommend guests to prepare long leaf shirt for the day and a jacket for the evenings. Sun blocker is necessary due to the strong sunlight on the grassland.

Recommend packing list
Sun hat - A leather or felt hat with a chin string

Warm hat for chilly nights and mornings

Bandana or neckerchief for prection from the sun

Riding gloves - Leather gloves, work gloves or gardening gloves

Sports bra for female riders

3 - 5 pairs of wool socks

Comfortable loose shirts for riding - prefer with pockets

Wind and water proof tops and bottoms

Sweater or jacket for chilly nights

Riding pants - stretch or comfortable loose pants

Riding shoes - high leather boots with heels for riding

Walking shoes or sandals for around the camp

Camera with enough batteries

Insect repellent (for June/July/August)

Sunscreen

Lip stick for hydration

Personal toiletries

Sunglasses

Binoculars

Torch or headlamp

Notebook and pen